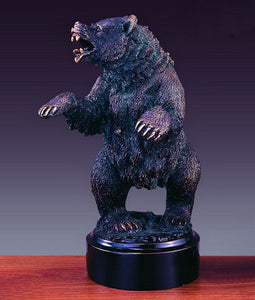 This mighty 12" Bear Standing its Ground Statue represents the untamed side of this beautiful creature. The figure shows off sharp teeth, textured fur, and strong legs harnessed by a decorative base. Anyone who loves the outdoors would welcome this piece into their home.
Measures a substantial 6" W x 12" H
High-quality bronze finish.
Free Shipping!
Item: TN-33115