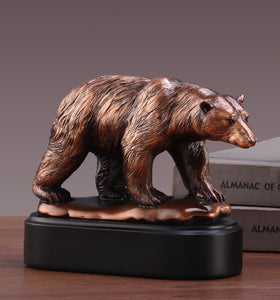 This 6" Polar Bear Statue captures the animal's natural beauty as it treks across icy terrain. The piece is set atop a decorative base and boasts an exquisite bronze-finish that is an instant attention-grabber. It makes a wonderful gift for those with an affinity for animals and nature.
Measures 8" W x 6" H 
High-quality bronze finish.
Free Shipping!

Item: TN-53216