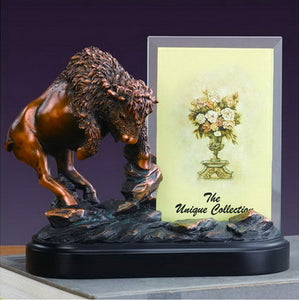 This buffalo is showing its power and presence in stunning details. Display your 4" x 6" photo next to this majestic animal! The sculpture sits on top of a decorative base and is beautifully crafted. This is a centerpiece!
Measures 8" W x 6.5" H and weighs approx. 3 lbs. 11 oz.
High-quality bronze finish.
Free Shipping!
Item: TST-53209