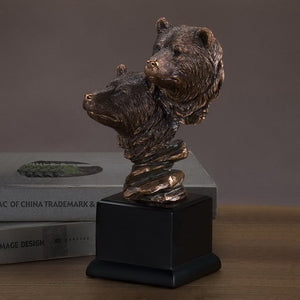 This Double Bear Head Sculpture will look fantastic in any office. It also makes an excellent gift for those who love the great outdoors. The sculpture sits on top of a decorative base and features impressive details.
Measures: 5" W x 10" H
High-quality bronze finish.
Need Multiples? We are happy to offer quantity discounts. Please contact us for a custom quote.
Free Shipping!
Item: TST-55155