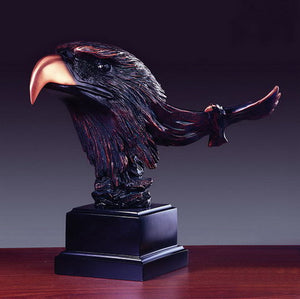 This Eagle Head with Flying Eagle Sculpture features a stunning bronze finish and exceptional details. It sits on top of a decorative base and is beautifully crafted. What a magnificent and iconic animal! This makes a fantastic gift, one that your recipient will treasure!
Measures: 12" W x 10" H 
High-quality bronze finish.
Free Shipping!
Item: TST-35106