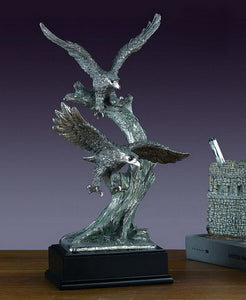 This Flying Eagles Sculpture features exceptional details! It sits on top of a decorative base and is beautifully crafted. The statue makes an excellent gift or award. This is one that your recipient will treasure!
Measures: 8" W x 13.5" H and weighs approx. 3 lbs. 1 oz.
High-quality pewter finish.
Free Shipping!
Item: TST-41112