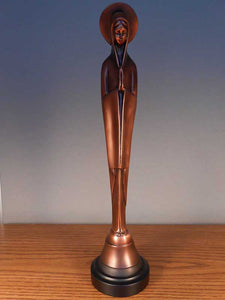 Religious Statue
This 13" Virgin Mary Statue features a stunning bronze finish and exceptional details. It sits on top of a decorative base and is beautifully crafted. You will be happy with the quality of this gorgeous sculpture.
Measures: 2" W x 13" H
High-quality bronze finish.
Need Multiples? We are happy to offer quantity discounts.
Purchase two or more statues and Save on your order! View the quantity discount in your cart.
Free Shipping on all orders.
Item: M-40022