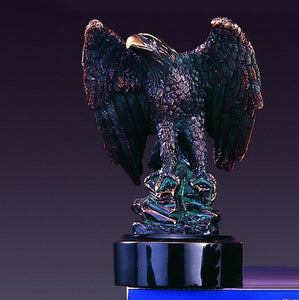 This Perched Eagle Sculpture features exceptional details! It sits on top of a decorative base and is beautifully crafted. In this scene, the eagle is raising its wings. This sculpture makes an excellent gift or award. This is one that your recipient will treasure!
Measures: 4.5" W x 6" H
High-quality bronze finish.
Free Shipping!
Item: TST-31103