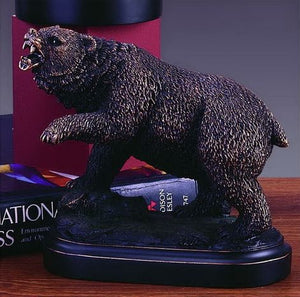 This Bear Showing its Teeth and Pawing Statue is awesome. The bear is standing its ground, and it's ready to attack! The sculpture sits on top of a decorative base and features impressive details.
Measures 5" W x 5" H
High-quality bronze finish.
Need Multiples? We are happy to offer quantity discounts. Please contact us for a custom quote.
Free Shipping on all orders. 
Item: TST-13073