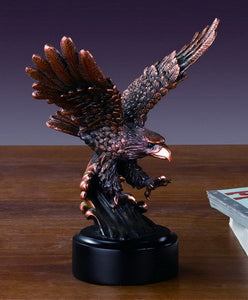 This Hunting Eagle Sculpture features exceptional details! It sits on top of a decorative base and is beautifully crafted. The eagle is swooping and showing us its talons. Makes an excellent gift or award. This is one that your recipient will treasure!
Measures: 7.5" W x 6" H
High-quality bronze finish.
Free Shipping!
Item: TST-11115